Hi there guys,
I have pro plan and also purchased snap.as add-on. I have created some galleries.
But if I give a gallery a non-latin name (specifically Greek), then on the upload dialogue, those galleries will show up with funny symbols instead of letters.
Couldn't explain it better so I have picture attached.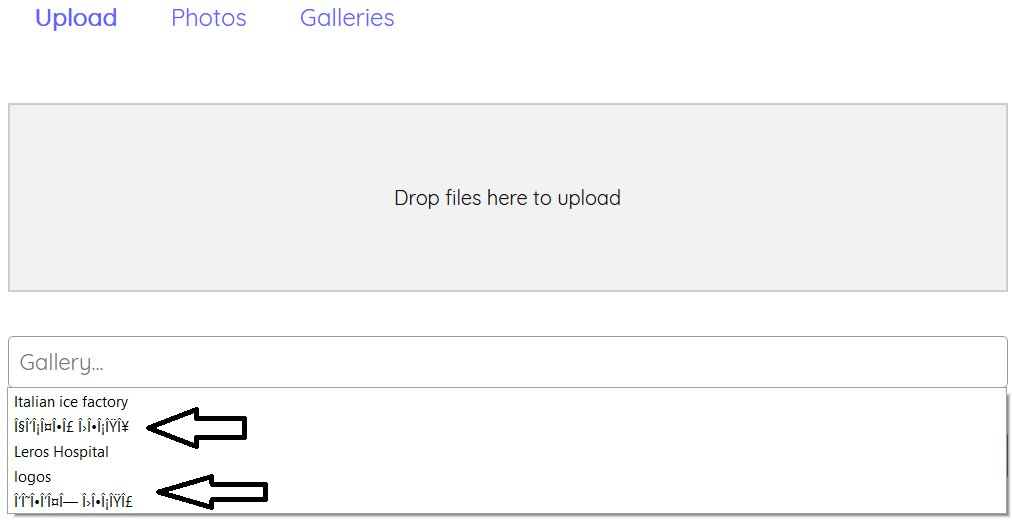 Thanks.