In a post of my blog there's an ordered list with excessive vertical space between two consecutive items, the second of which has a code block. Here's what the list looks like in the post: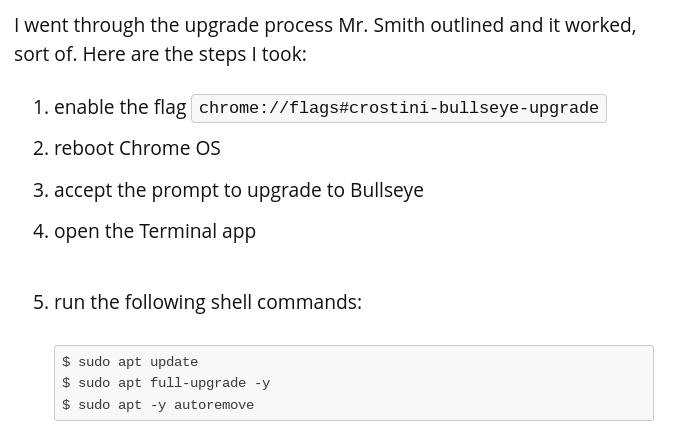 Notice the vertical space between items 4. and 5. The relevant Markdown code is:
I went through the upgrade process Mr. Smith outlined and it worked, sort of. Here are the steps I took:

1. enable the flag `chrome://flags#crostini-bullseye-upgrade`
2. reboot Chrome OS
3. accept the prompt to upgrade to Bullseye
4. open the Terminal app
5. run the following shell commands:
    
    ```bash
    $ sudo apt update
    $ sudo apt full-upgrade -y
    $ sudo apt -y autoremove
    ```

How can I fix this formatting issue?