Hey, can you click "view the certificate" and share what you see there? The site is loading fine for me on Chrome, so not sure what would be causing this.
I'm having the same problem too - Vivaldi (PC), Safari & DuckDuckGo Browser (iOS) throw a certificate error. Only Google Chrome on my PC works.
Same error on multiple devices, os's, and browsers.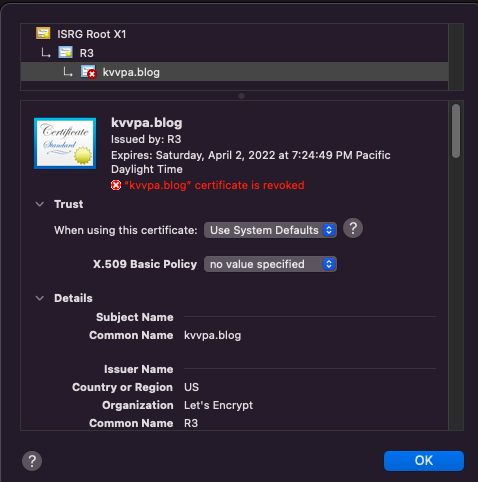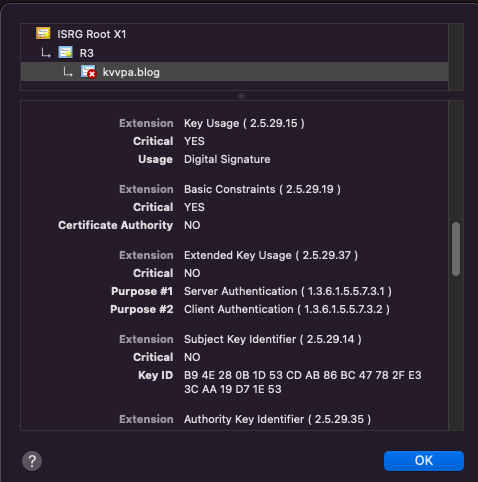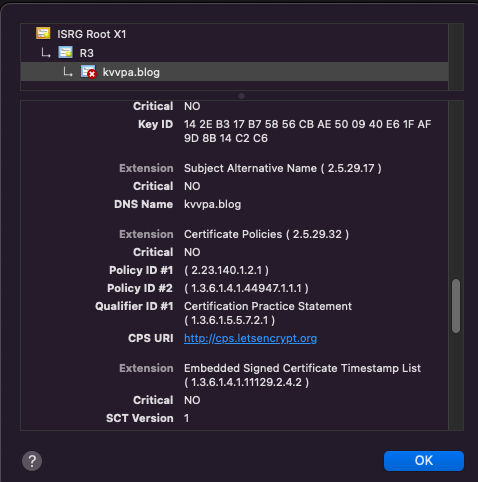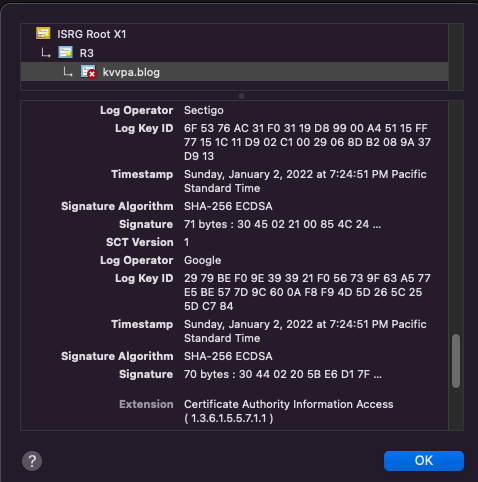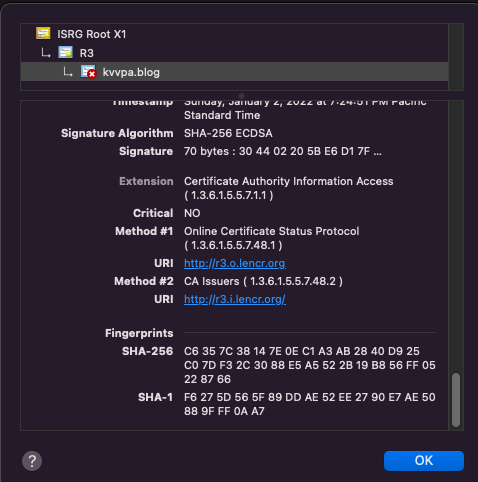 Same here. We really need support on this. Looks like it's on Safari - Firefox and Chrome on desktop are fine.
Thanks for the input and help, everyone!
That's an issue we dealt with back in October, but shouldn't be affected by now…
Especially based on the "certificate is revoked" message @kvvpa is seeing, I think it might actually be related to this: Let's Encrypt is revoking lots of SSL certificates in two days. I discovered that via the Caddy forum, which is the server software that manages all of our certificates.
I'm going to re-issue certificates for your domains now. So if anyone else notices this problem, please share your domain name here so I can renew yours, too. Otherwise, this should automatically sort itself out for anyone else of the next couple days, as Caddy automatically renews certificates.
@helpme, what's your domain name where you're seeing this issue?
Hi @matt , my certificate is still not working, could you help with the re issue please? I wanted to put out a post.
Yep, just reset things, so it should re-issue shortly!
Thank you @matt! Appreciate your response while you are busy packing. It works great now.
Great! Happy to help